It's a dreary, smeary old Tuesday morning and all I want to do is knit and listen to an audio book and possibly take a nap without having to bestir myself to do one other thing.  But I've got to run around and do errands galore so I'll make this a quick post this week, especially since I have almost no knitting to show you.  I've been working on my niece's sweater and it has been slow going because I'm designing as I go (which means ripping when things are not what I thought they'd be) and also trying to be sure it will fit her, without her being here (which means ripping when the sleeves are too short or whatever).  She's a bit taller and quite a bit slimmer than I am, so I'm estimating using myself and hoping it will be just what she wants.  Maybe I'll have something more complete to show next week; I'm working on the dreaded sleeves now, which I do before the body because I hate them.  I do quite like the ribbing I chose for cuffs, turtleneck, and hem though.  It's called Little Shell Rib from Barbara Walker's  A Treasury of Knitting Patterns.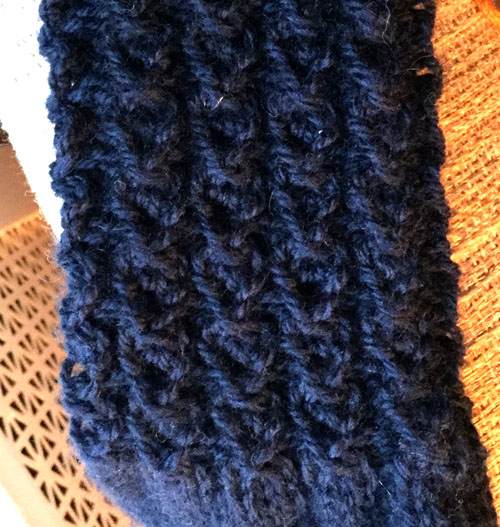 It's deeply textured and will keep her pulse points nice and warm.
I saw my first sales rep for spring yesterday.  I told myself to be extremely disciplined and not to place orders until I had seen other lines – and frankly, people, it didn't happen!  I loved so many things, it was agony to try to keep myself and my budget under control – I'm pretty sure I busted right through the limit I set.  Here's a couple of samples he left for me to mess around with: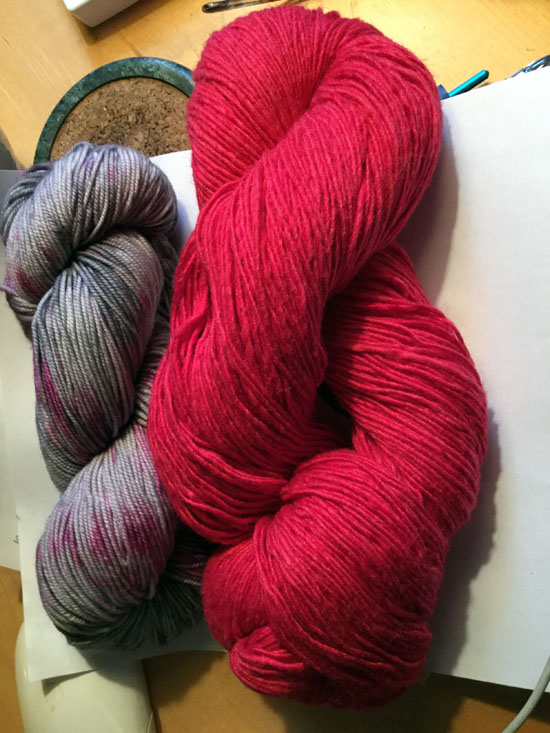 One is a hand-dyed sport weight merino in speckles and the other is a new Noro in cotton/silk/nylon/viscose that feels wonderful and comes in amazing colors.  Ohhh, March seems a long way away now…
Here is a very sweet picture of Purl and Jack taken by a customer who has spaniels of her own: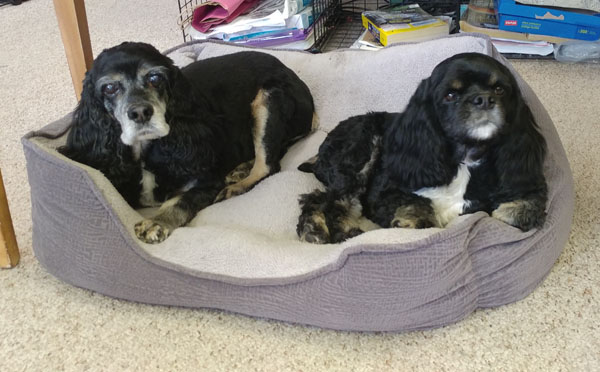 Good doggies!!!
---