These last few cooler days have prompted me to think about what I would like to have for the coming season.  Even though it's going to get hot again in a day or so, my fingers and toes are feeling a bit chilly this morning, reminding me that my favorite gloves, knit years ago from Mountain Goat from Mountain Colors are wearing a bit thin in the fingertips.  I'm wanting a new pair in some bright color.  These are so pretty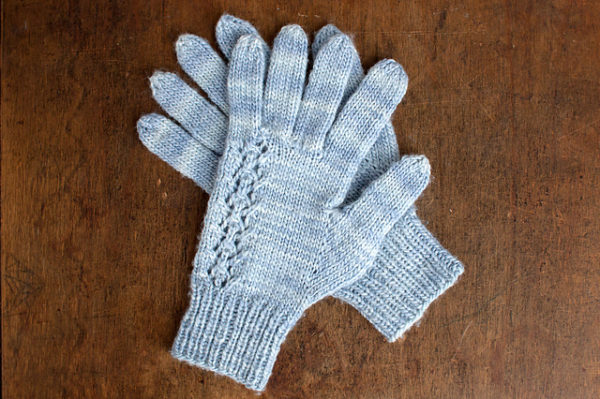 and these (from Veronik Avery's book Knitting 24/7) are just beautifully classic.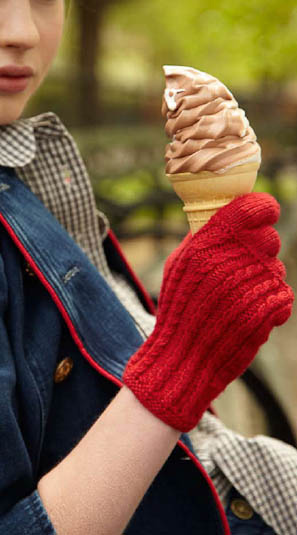 Cable-knit sweaters are big (sweaters are big, both in popularity and in size!) so I'm working on one now, in Kathmandu Aran, a lightly textured blend of merino, silk and cashmere.  Cozy to wear, delightful to knit, it's due to hit the shop this week in about a dozen colors.  My sweater is based on this pattern,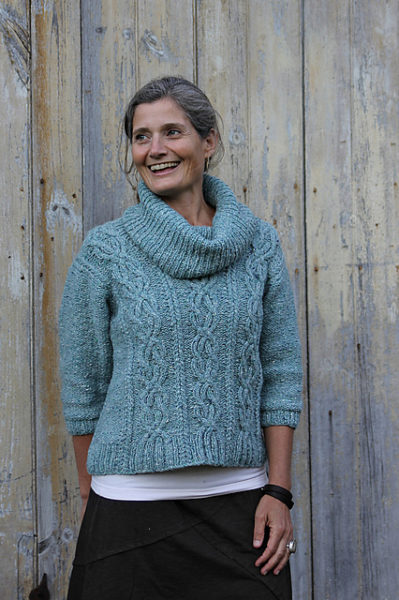 with a few mods (as usual).
I want this sweater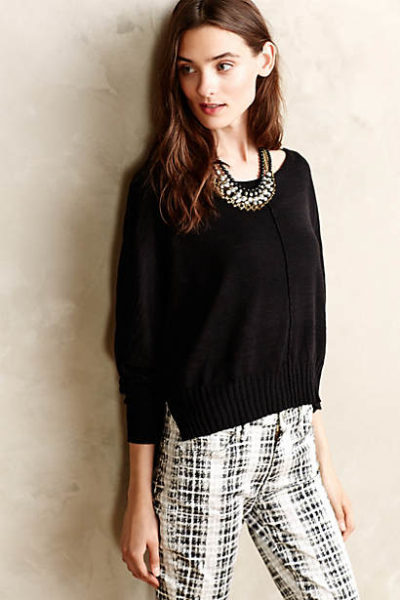 in a couple of colors.  This photo has been on my desktop for months; I thought about it for a summer sweater.  Thank goodness I didn't knit it for summer – it has been too hot for any sweater in any weight.  It's an old Tahki pattern and I have no idea where it's from, but it's a simple design and I might just make a pattern for it.  I love a basic sweater in a pretty color that can be thrown on over jeans or black pants, and I'm out the door.
I'm contemplating a wonderful wrap in several colors – I have a mouth-watering array of magenta-through-hyacinth blue colors

coming in Silky Wool this week, I just can't wait to see them – and want to make something along these lines: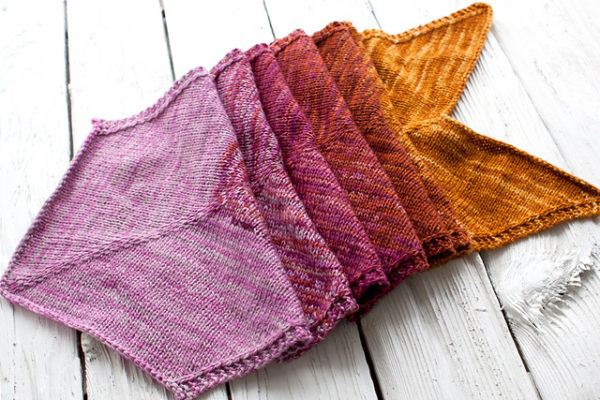 or this: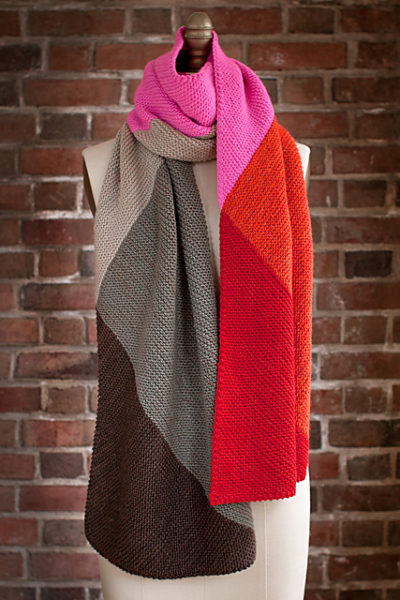 And for little Maxwell the Great (Nephew), I want to make a few pairs of socks for those long skinny little feet, a cute hat or two, and some thumbless mitts with a long string in between that can thread through sleeves so they don't get lost.  Another 8-Hour Baby Blanket might be in order, with a bit of extra length to keep him covered and cozy.
Plus I have 2 must-finish-or-rip projects that have been hanging around and nagging at me way too long.  A resolution must be found!
So, what are you planning?