Last post, I left you with an enticing photo of huge boxes just delivered.  Those boxes contained 150 (!!) pounds of yarn from Plymouth and we're still trying to fit it all in the shelves.  It's a really fun dilemma to have, believe me.  I love it when the store is just bursting with wonderful materials to inspire all of us.  To look at a yarn, feel it, have an idea form in your head about what it can become, and then find the exact pattern you want for it.  There's nothing better except sitting down to start that perfect project.
Anyway here are two of the yarns we received.  The first is our perennially favorite soft bulky yarn, Baby Alpaca Grande, in wonderful classic shades: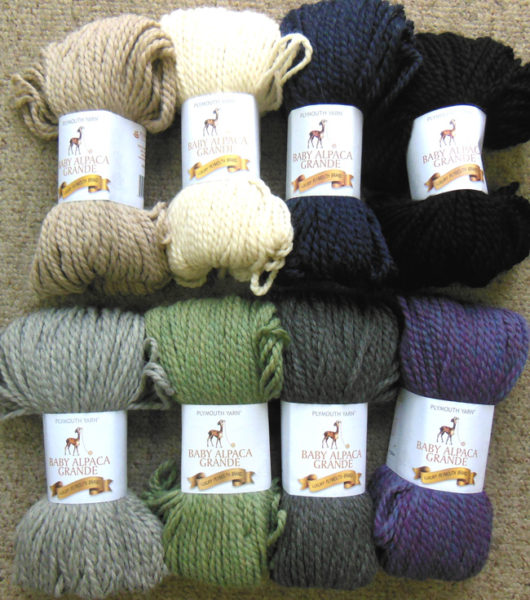 One for a soft, warm hat or close-fitting cowl (close-fitting is okay, it's SOFT!), 2 – 3 skeins for a luxurious scarf or cowl, 4 -6 for this easy shrug that will keep you cozy without overwhelming you.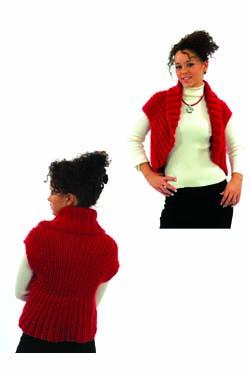 A new yarn for us, Homestead is a sturdy heavy-worsted weight 100% wool from Peru.  It's a classic wool, great for outer-wear, cardigans, felting, slippers, mittens.  It's a hand-wash yarn, but that's its only drawback, everything else about it says Knit Me!  The colors are beautiful, the hand is gratifyingly woolly, the weight will knit up quickly, the price is surprisingly reasonable.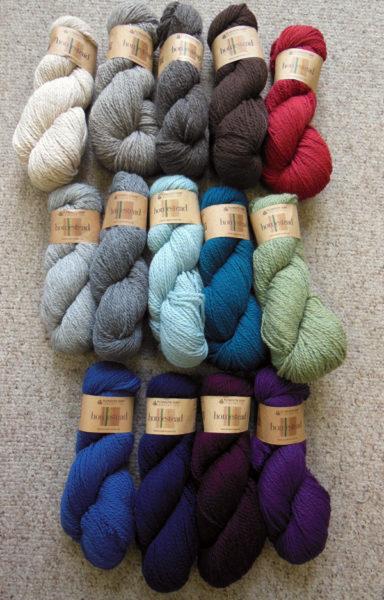 We have this pretty throw in the shop to show you: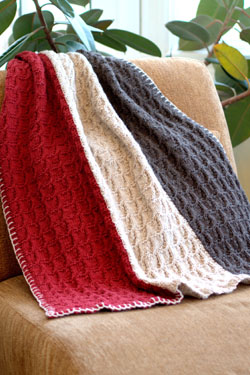 but I think it would be great for a classic cardigan like this one, designed by Tammy Eigeman Thompson: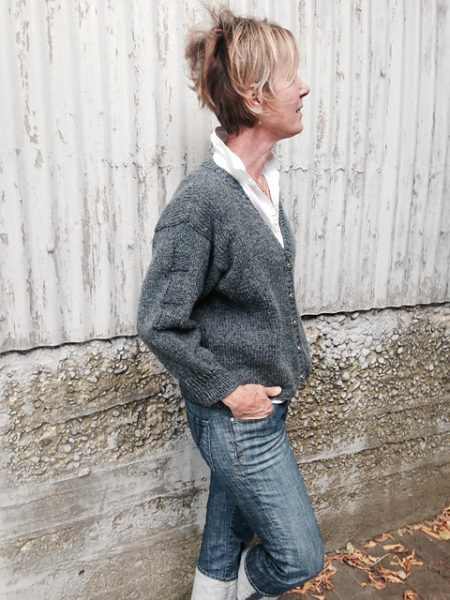 or this very pretty new design by Josee Paquin: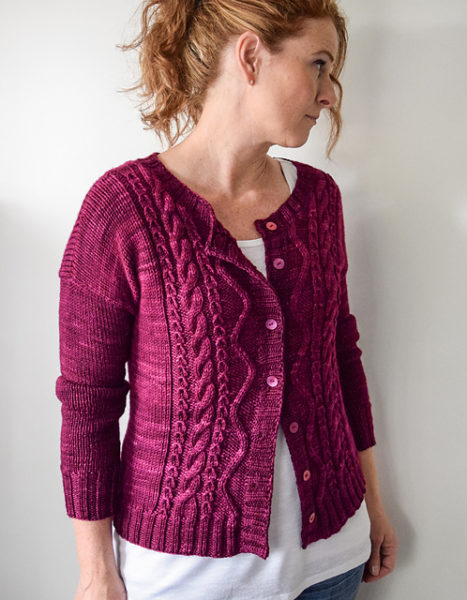 More, more, more to show you, but no time!  See you soon!