The cardigan from my last post, Aileas, is proceeding apace.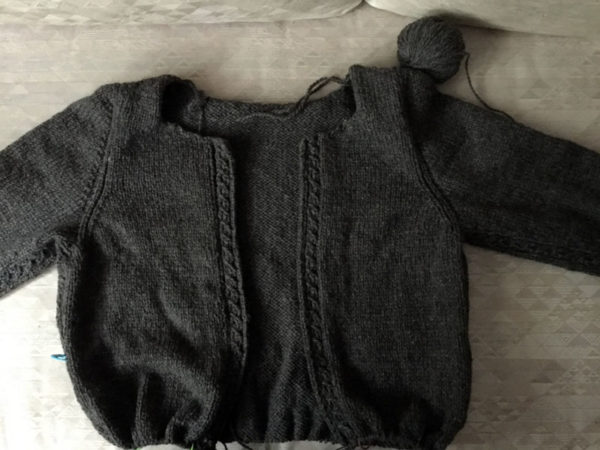 As you can see, I did the sleeves before completing the body, just to get them out of the way.  The faux-cables are fun to work: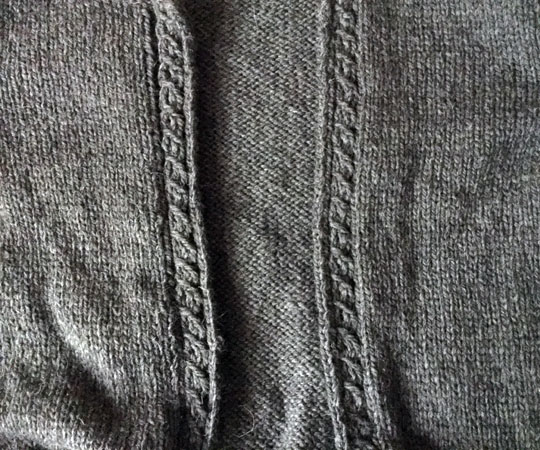 and are included on the sleeves: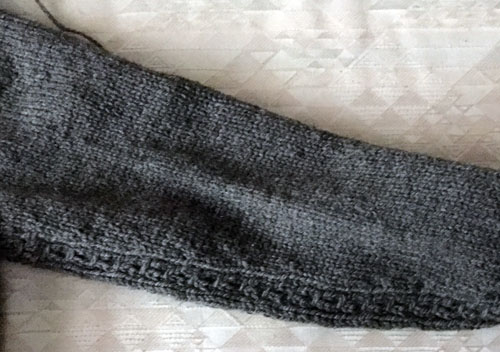 so that even the sleeves won't bore you to pieces.
I'm just about to add some columns of cables that will accent the back and set off the pockets so things are moving along.  I'll probably whine at you just a bit when I'm partway through the bottom ribbing – there's a bunch of it!
We got some really beautiful yarn in from Plymouth this last week.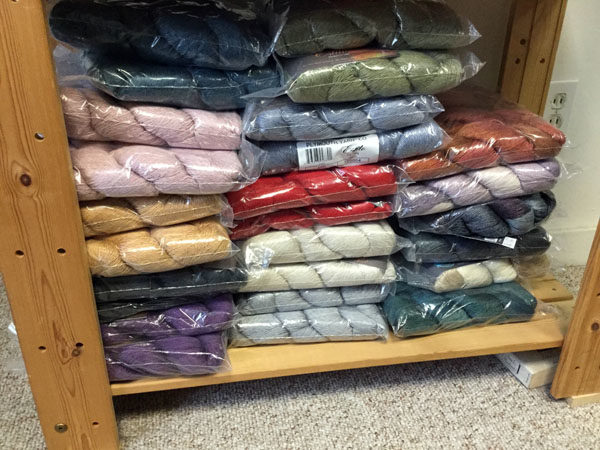 That's "Estilo" to the left and center, 10 fabulous colors of wool and silk lusciousness in a fingering/light sport weight.  Karen already snagged 2 colors to make a shawl that she may teach in the fall!  Here's just one skein of the elegant steel blue: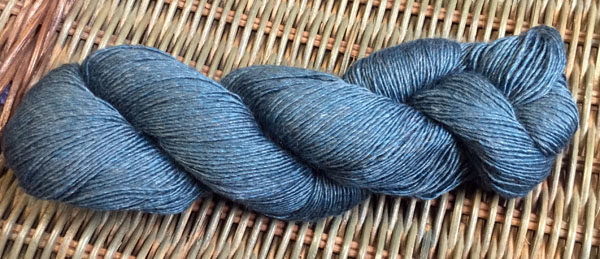 The other column of beautifulness is "Reserve Sport" a blend of merino, milk, and bamboo that reminds me very much of a hand-dyed Nuna (one of our favorite drapy, shiny, slithery yarns).  I for some reason got the bug to crochet something a couple weeks ago, and since my skills are basic and my speed is snail-ic, I needed something really easy.  Reserve Sport is nice for crochet because it has built-in drape due to its fiber content, and while helping another customer, I came across this pretty and simple cowl called Tembetari.  So I'm trying it out.  After 3 hours, this is what I've accomplished: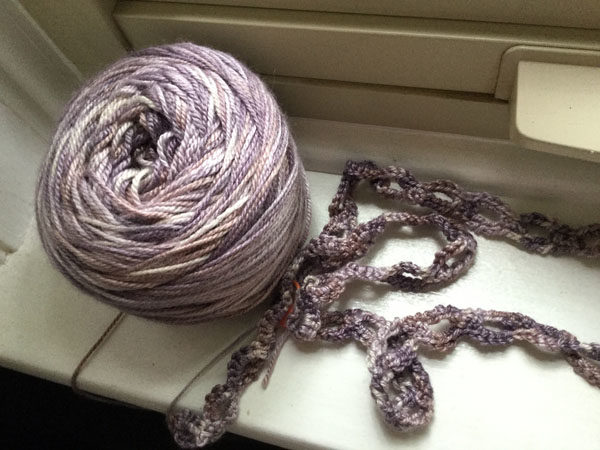 Impressive, no?
I'm going to stick with it.  The yarn is delightful, and I sorely need the practice!