I have been hoarding photos of customers' projects until I had nothing to talk about, but I think we all need a break from the never-ending flood of new yarns coming into the shop, don't you?  So I'm going to show you a few impressive projects today and one non-impressive but cute little thing I did. Okay, maybe just a  smidge of new yarn…
WRAP WEEK!
Carol Sullivan made this beautiful wrap designed by Deborah Newton to wear to a knitting retreat on Block Island.  Deborah, who wrote the classic Designing Knitwear, was teaching at the retreat!  Love the wrap and the view!
.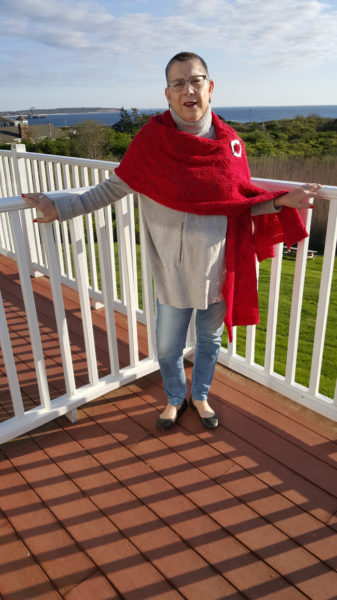 Marci Frey made this pretty shawl during the Downton Abbey MKAL last spring/summer.  It started at the center and grew from there!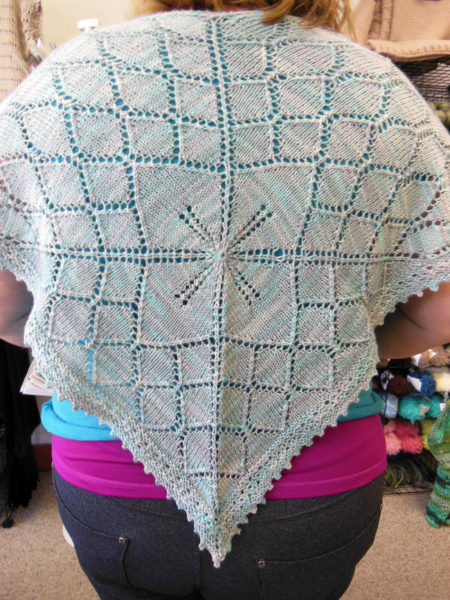 Karen Walter made this beauty.  No surprise, it's a gorgeous job!: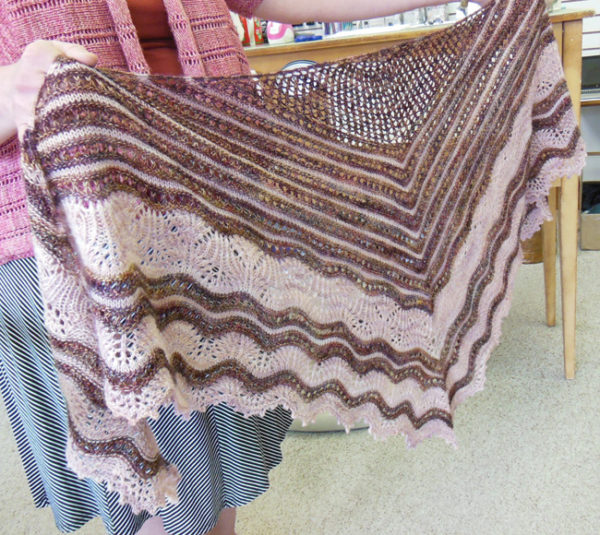 Sarah Ruppert deserves a post all her own.  She has fallen in love with knitting shawls and delights in figuring out the most complicated patterns.  She came in early this fall with a pile of finished shawls to share with us.  She's running out of people to give them to, so was going to see if the Women's Exchange (sorry, it's now called It's A Gift) would be interested in selling them. I hope so, they are exquisitely made, in only the finest yarn available.
Without further comment: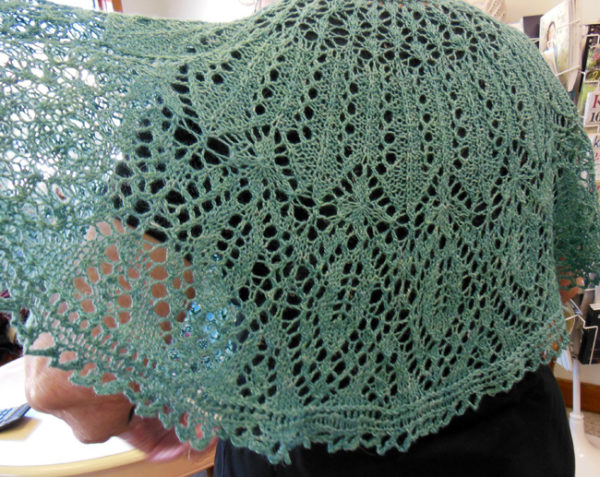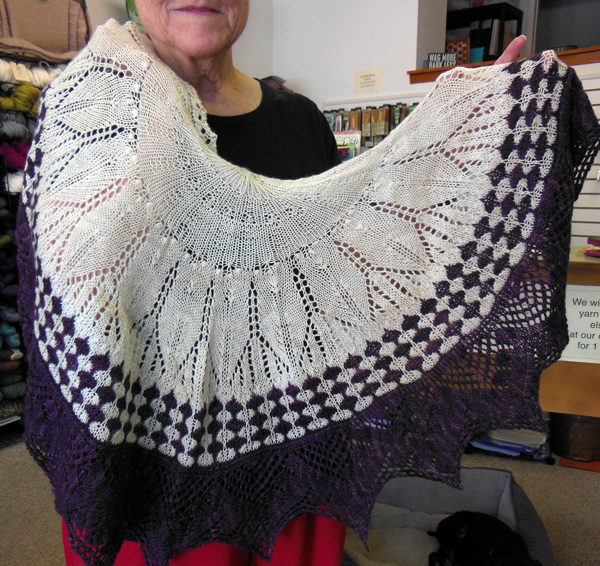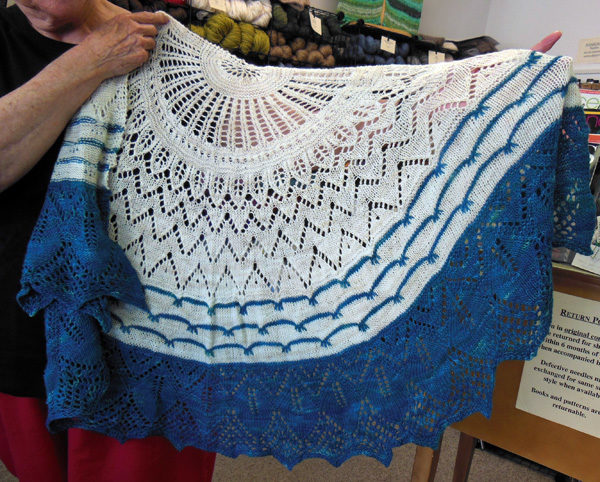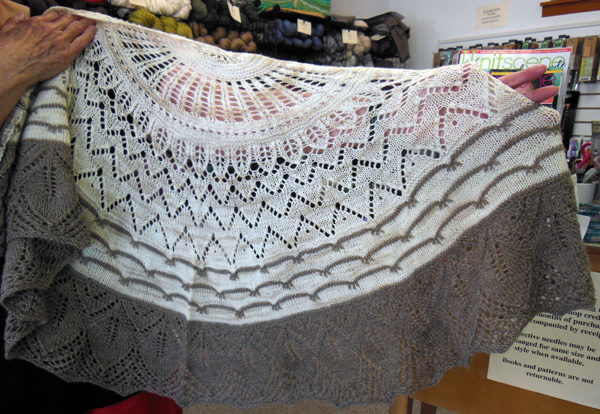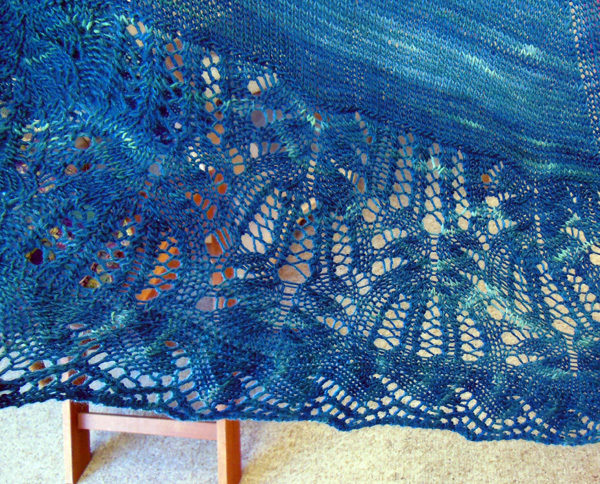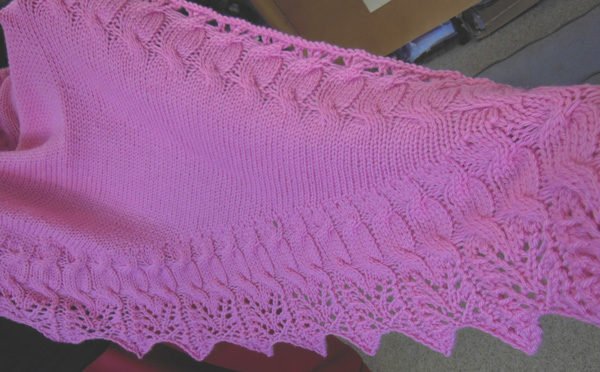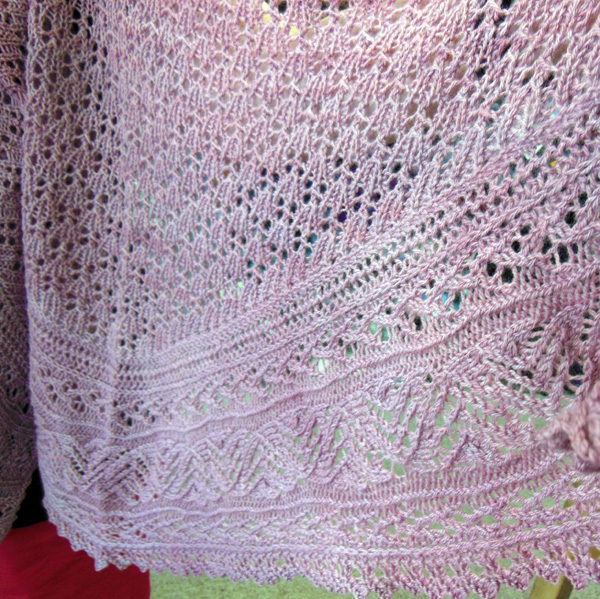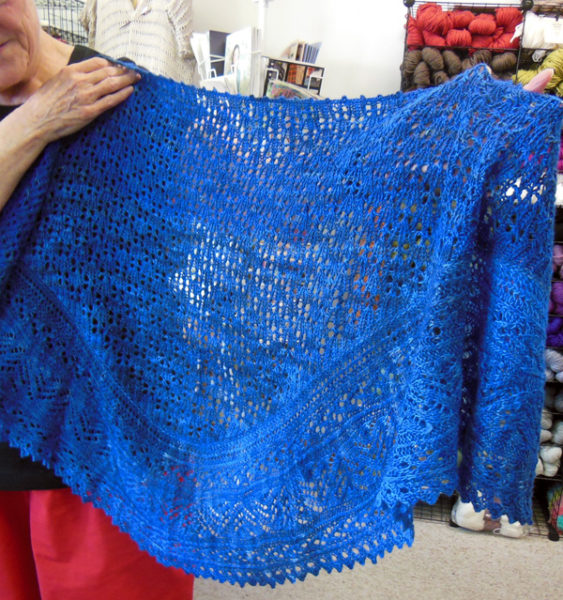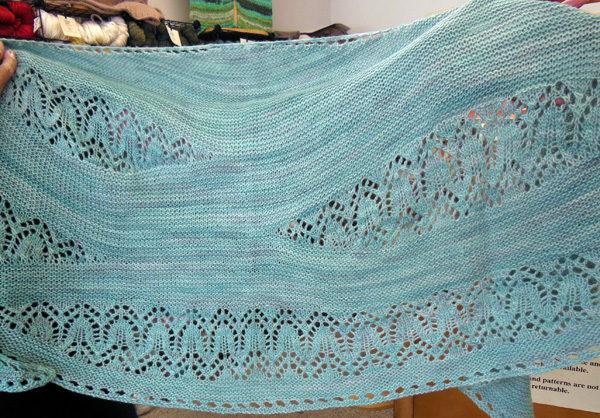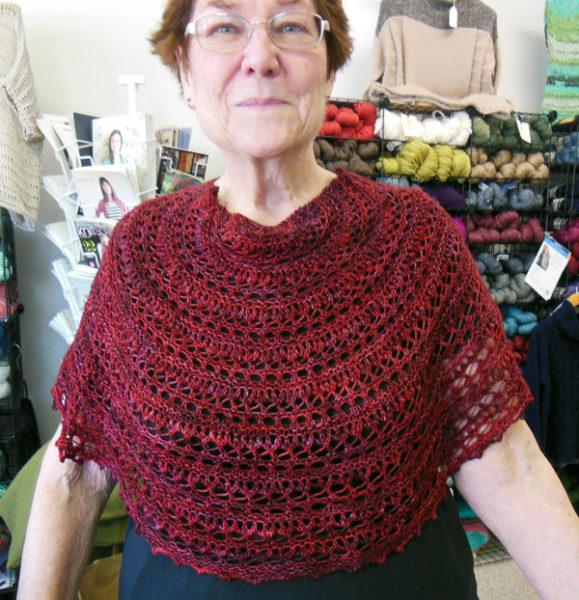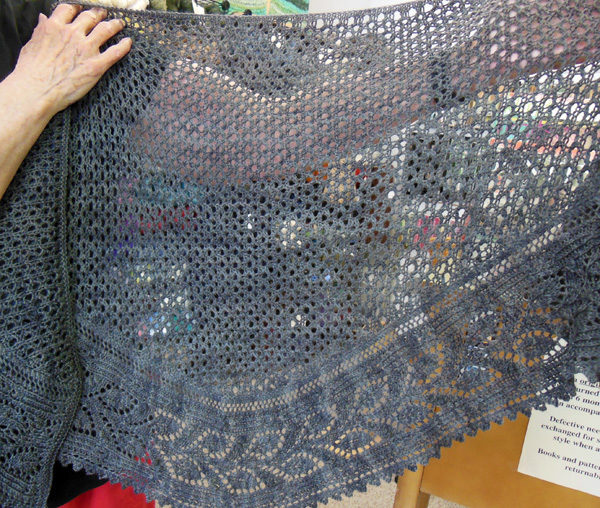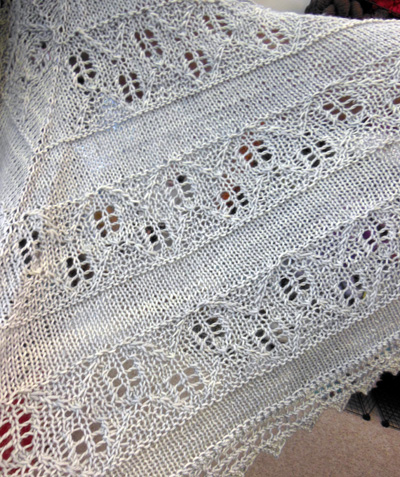 Can I get an OMG???
So here's a little laugh for you.  My big accomplishment in knitting for the week was this cute little pair of thumbless mitts for Maxwell the Great (Nephew) knit in a fun color of Jelli Beenz.  Took less than an hour apiece, and I crocheted a chain between them so they could thread through his sleeves.  They're from a mitten pattern for babies and kids up to 12 called Little Waiting for Winter by Susan B. Anderson, available on Ravelry.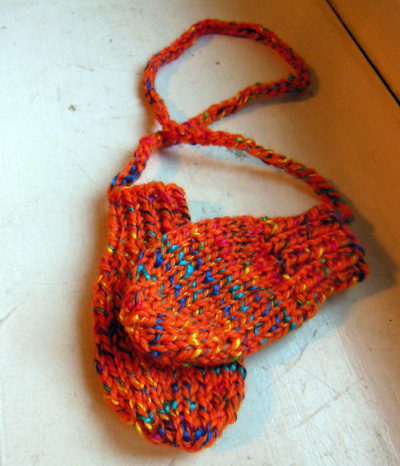 Ta-da!
One little bit of new yarn stuff because it's so neat and really selling out fast and Janet had such good ideas about how to use it.  We received Happy feet Splash last week in all these great colors: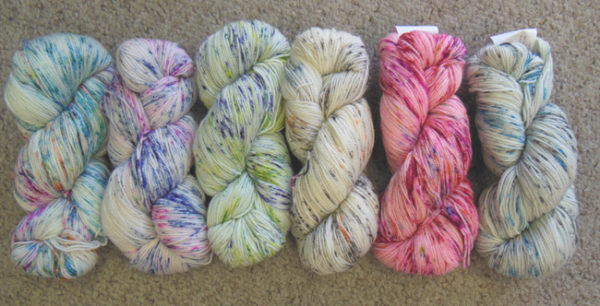 Janet found these fun patterns to use them with a bit of stash (or maybe with a gradient set?):
This one is called Scarfy Thing: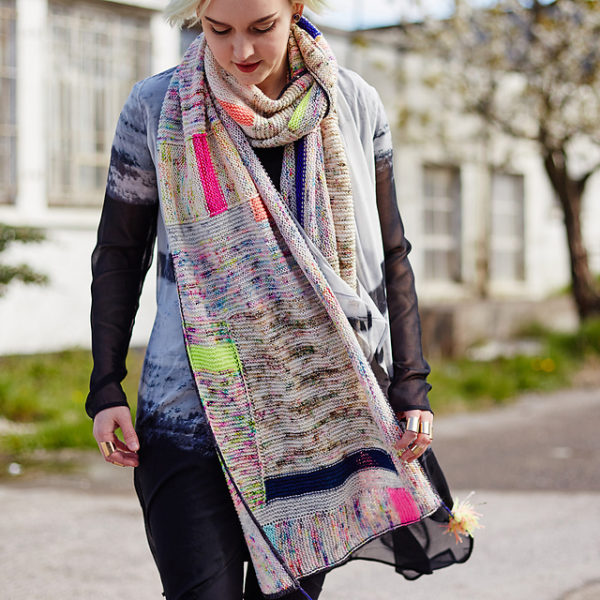 and this one is called Outline:
Both designs are available through Hedgehog Fibers' website, which you can reach through the Ravelry links if you click on the photos. Don't they look like fun?  Just figuring out colors would be a blast, and here are a few ideas using Cheshire Cat gradients from Frabjous Fibers: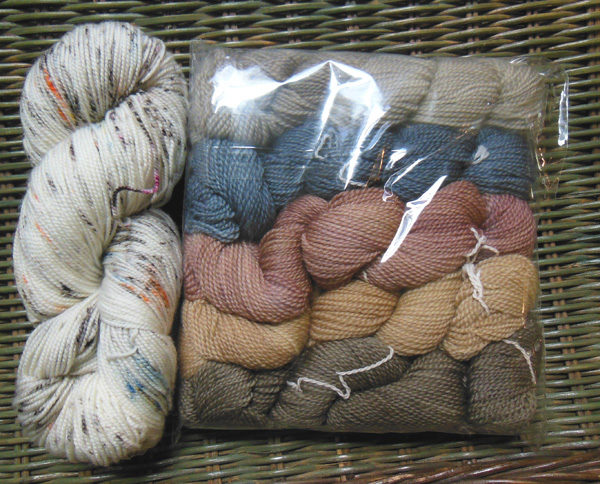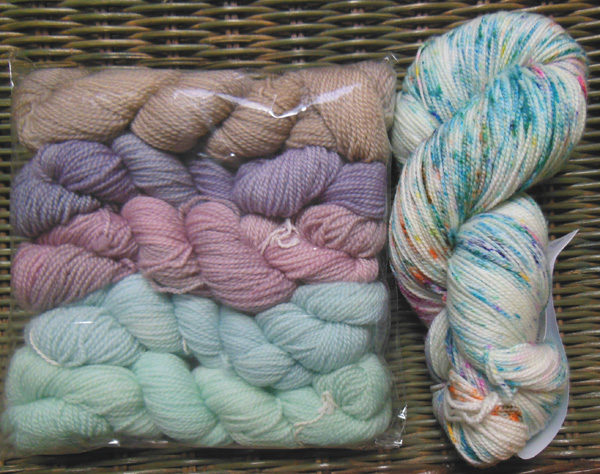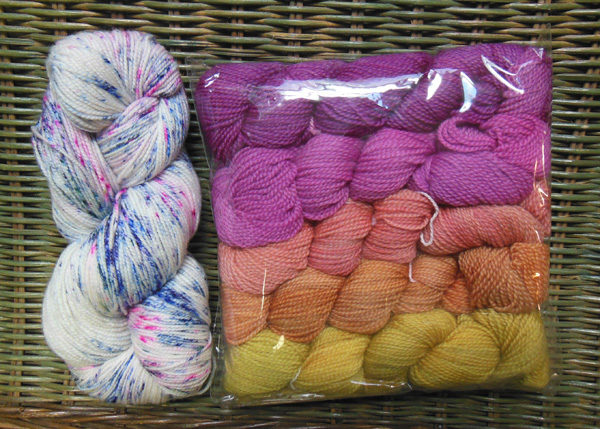 Okay, enough for one week! See you soon!