I started a shawl in Lang's Nova, a light, soft and warm DK-weight blend of merino, baby camel, and nylon that I love.  The shawl is called Blissful, and I made it years ago in fingering weight but a DK-weight shawl seems appropriate for this winter, when it's so hard to stay warm.  I'm making it pretty big, which I hope will get me through this period when we're all waiting for spring and spring yarns.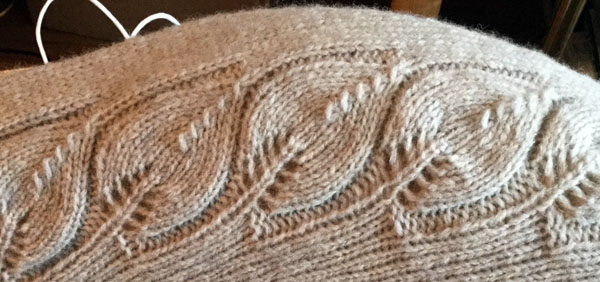 Such a pretty leaf motif – come on, spring!
Janis Edwards brought in her Yarn Gallery afghan for a little finishing advice and it ended up in a pile on the floor as we moved on to other things.  When next we looked, it was getting Purl's seal of approval: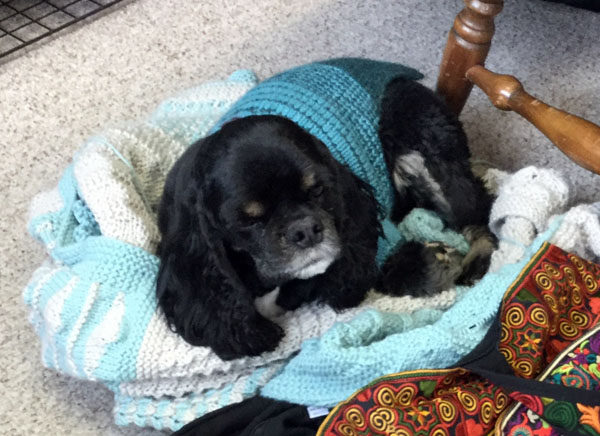 and she settled in for a cozy snooze: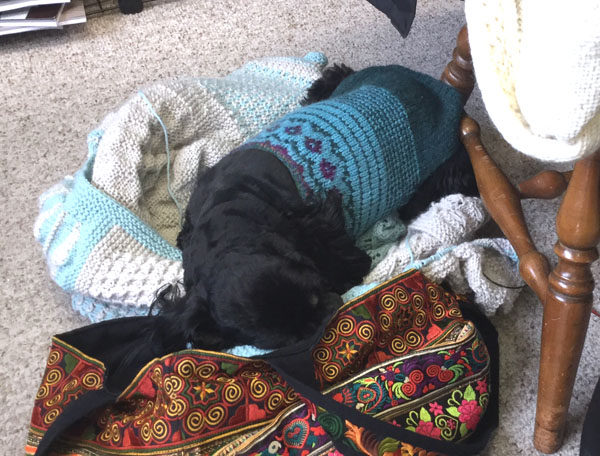 And when Janis got home, her dog James was extremely interested in the afghan, too! Although with a name like James, I picture him with a pipe, a serious book, and a smoking jacket, not sniffing afghans.
Here's something amazing to look at:
https://www.atlasobscura.com/articles/entire-northern-ireland-village-knitted-wool-crochet-cloughmills-county-antrim
Enjoy!
---