It's a pretty little snow this morning, and one that's not destined to amount to much or stick around very long, but it's enough to make me want to hibernate and knit, nap, and cook.  And because it's Tuesday and all my running around was accomplished yesterday, that's exactly what I'm going to do today!
I mentioned the speckle-y Lace Merino DK last week and showed some combinations, then I came across this happy combo: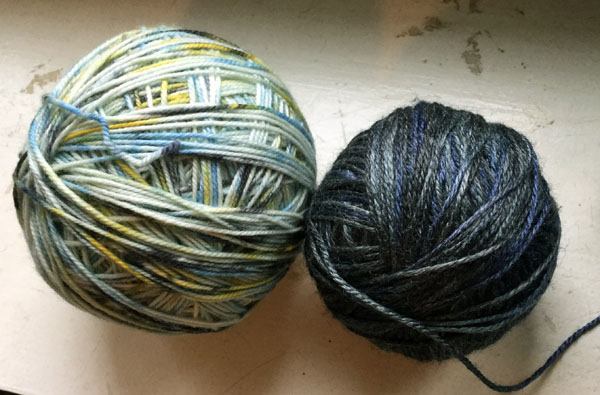 which brings in a great colorway of Reserve Sport, a hand-dyed merino-silk-bamboo blend with an engaging shine.  I couldn't put it away so I finally started looking for the right project and settled on Abulon: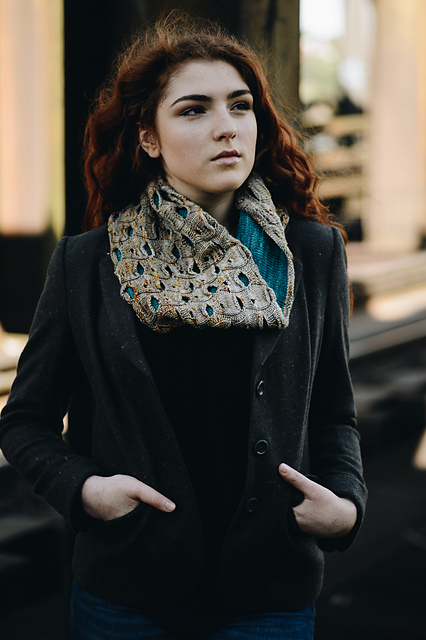 I love Isabell Kraemer's designs, as you probably know by now since we're teaching 2 of them this season, and having done her Beloved Berlin project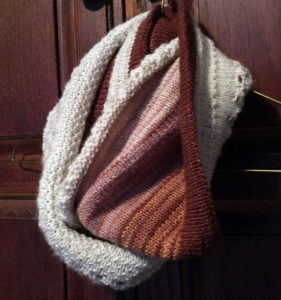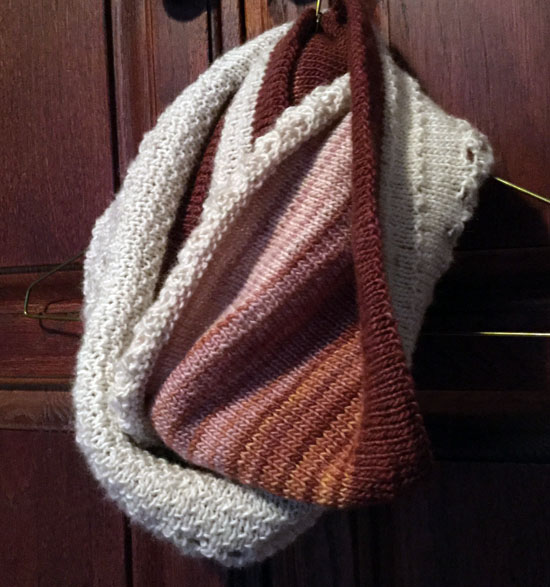 I wanted to try this one for its texture and the fun of knitting it.  The holes on the outer layer are created with massive bind-offs and increases. In-between it's a very relaxing knit-purl pattern, so we get the best of both types of knitting.
This is how far I've gotten (about halfway) with the outer layer.  I added some stitches to make it a bit longer so it can wrap twice, and it might not be so deep. I find I like cowls to be either small and deep and close to the neck without wrapping or long enough to wrap twice and not much longer. I'm putting the dark color on the outside, thinking the texture would show better in the less variegated shinier yarn: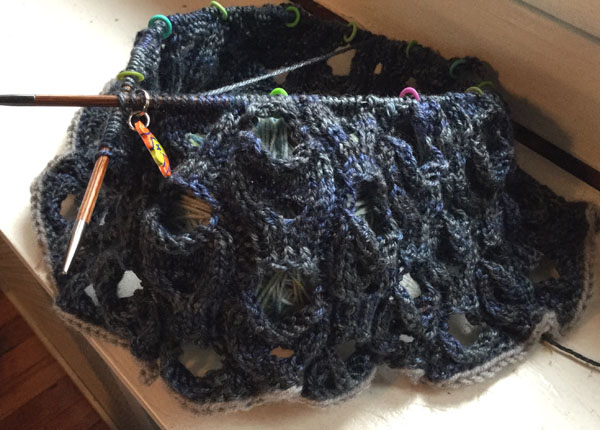 The inner layer will be the lighter colorway, and it's all stockinette so I'll need some good TV for that part.
The pattern is a lot of fun and would also be great for a funky openwork scarf because the "wrong" side is just as good as the right side: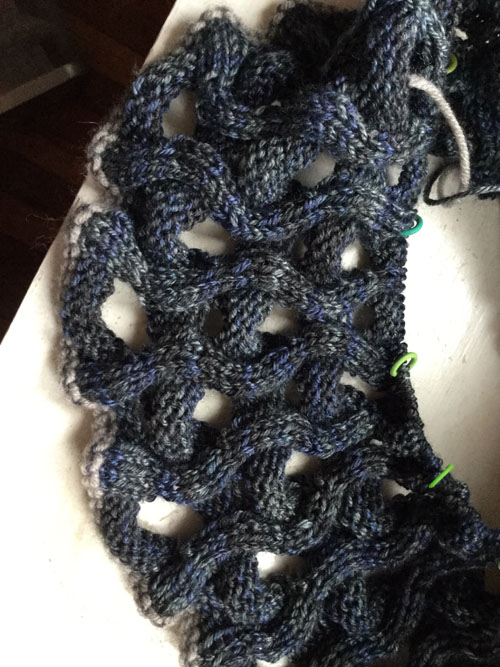 Check back to see how it comes out!
---