I've decided that I need a change.  One year is sliding into the next with no distinguishing characteristics.  I've contemplated closing the store and moving on to whatever comes next, but I'm not quite ready for that.  I am, however, sick of West Reading's version of Penn Avenue, which has no parking and which closes the street for innumerable boozy, beery festivals inconveniencing my customers and infuriating me, and I'm sick of the tired old building I'm in, with no heat in the front room in the winter and no air conditioning in the classroom in the summer, floors that tilt this way and that, light fixtures that blow up, and leaks from the apartments above that occur on a regular basis.  I'm looking for a smaller space that has off-street parking, reasonable rent and that's in a safe place.  Jack and Purl have to be welcome.  Let me know if you see something or hear of anything!
Otherwise, I finished off my Christmas knitting and sent it away.  This is Maxwell the Great (Nephew)'s finished sweater: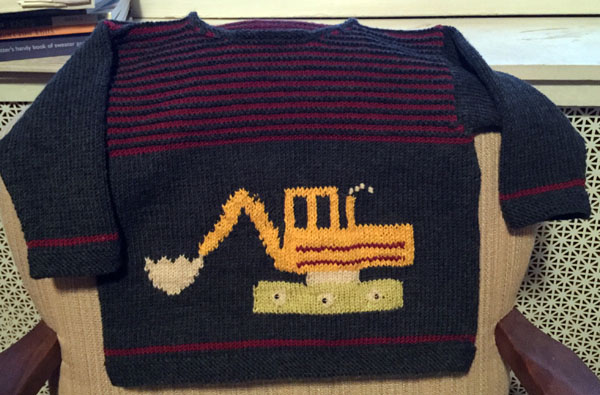 And I have done nothing much else except get over a disgusting cold that has been hanging on since Christmas.  I just started an infinity scarf using Yak, a fingering weight blend of yak down and low-micron (very fine) Tasmanian wool.  It's quite lovely to work with and I love the color: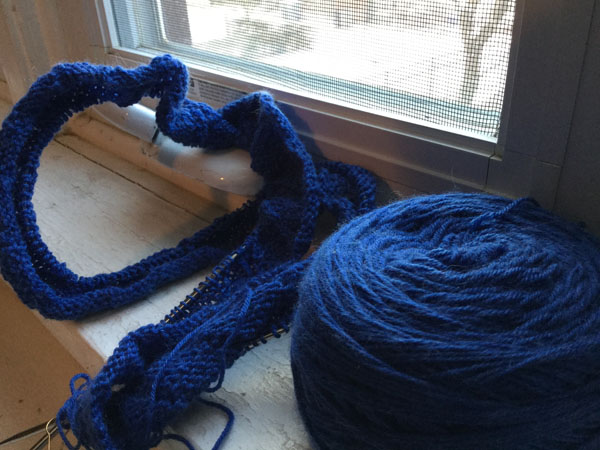 As you can see, I've just gotten started, and at this gauge, I don't expect to finish it tomorrow. The pattern I'm using is Laura Aylor's Pleasant Trip.  Someday it will look like this: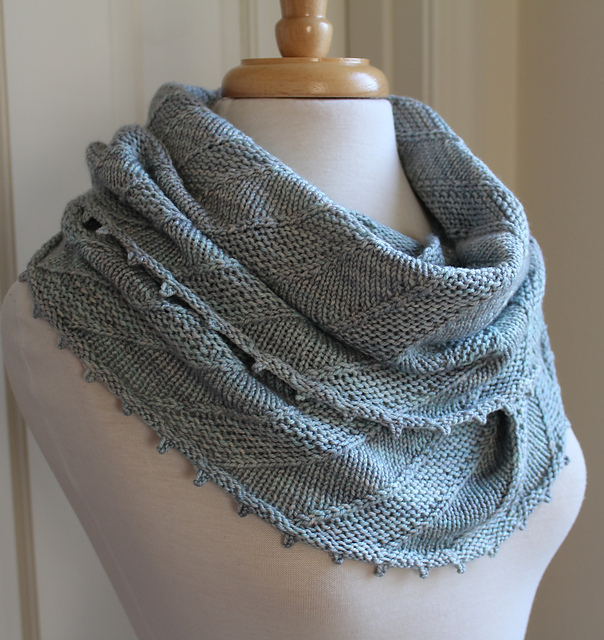 Sorry for the quick post, mostly just wanted to say hello!
---