Since I'm busily working on the next class schedule, I'm going to take the easy way out on this post and show you some of our wonderful customers' finished projects.  These things always thrill me!
Janice Bieber always looks so smart when she comes into the shop, and I'm always ambushing her with my camera.  She takes it with good grace!  This is her Crosshatch Shawl: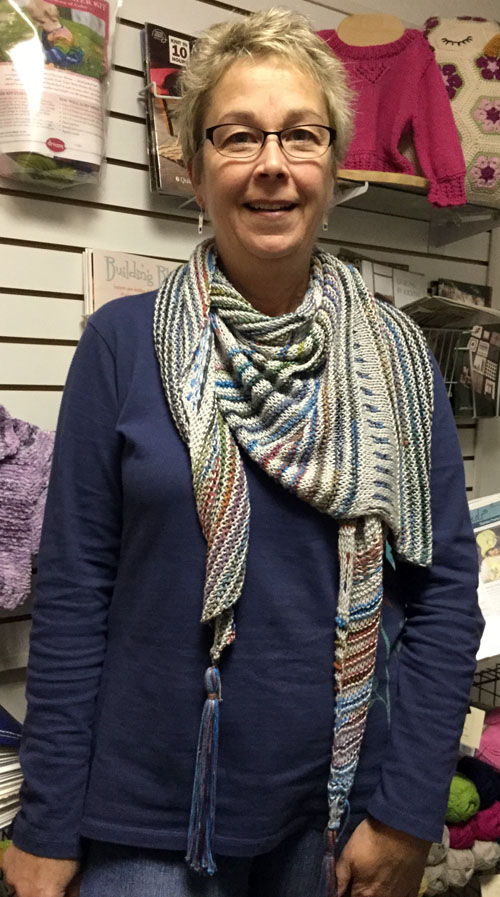 and this is her Easy Folded Poncho with a wonderful lightly-contrasting stripe, which adds a spark to the simple design, as well as a flattering diagonal line.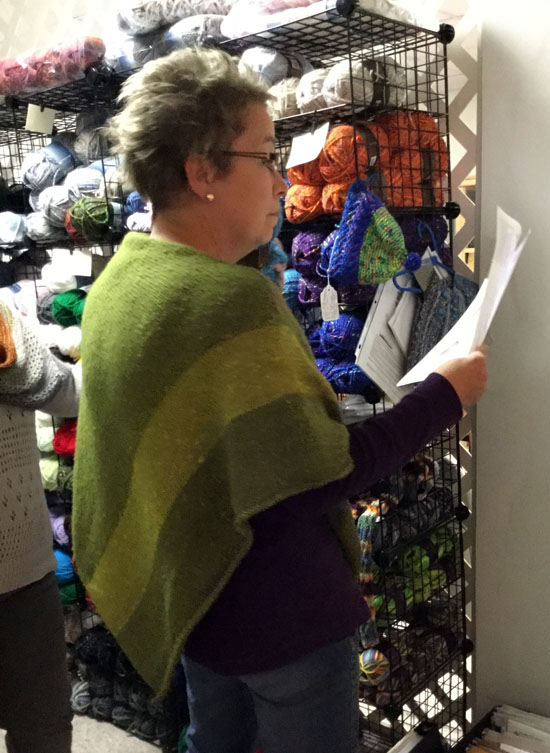 Marci Frey made this Bounce baby blanket in wonderful colors.  Cutest thing ever, and the new mom sent her a very sweet picture of the sleepy baby wrapped up in it.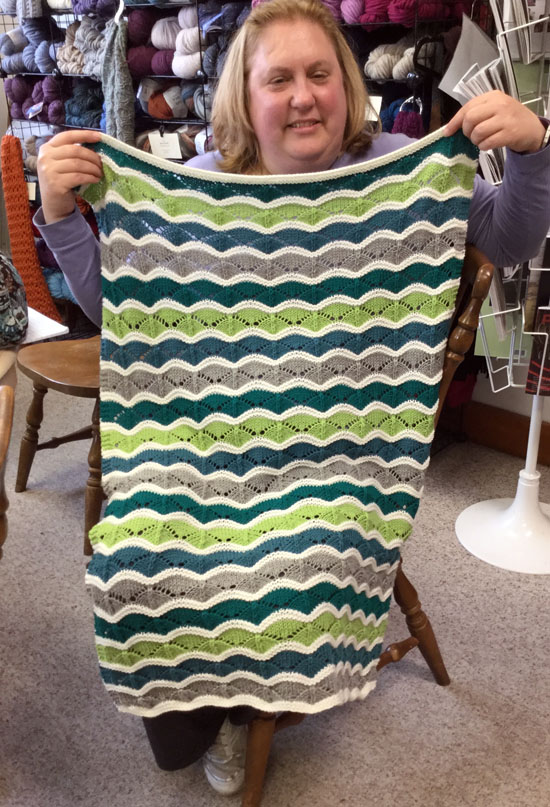 Jane Brubaker finished her Simple Tee just in time to wear it once or twice before the cold weather moved in.  Beautifully accessorized, as usual!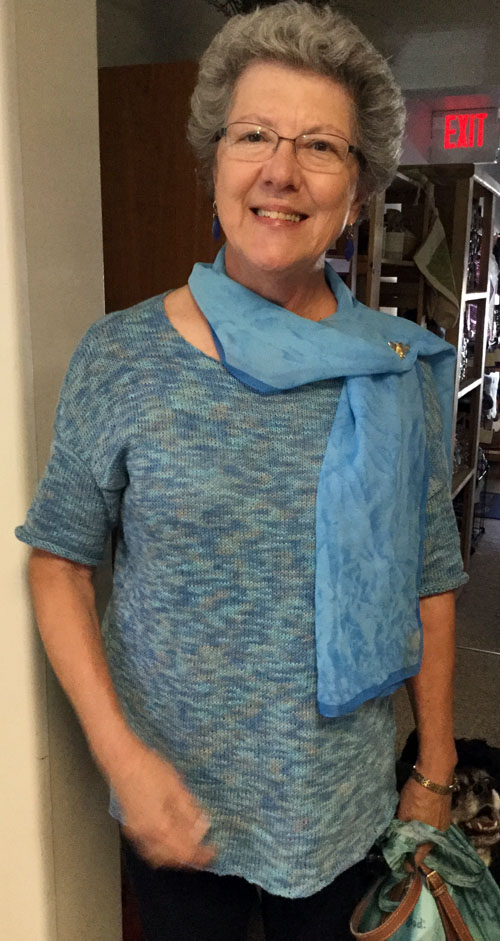 David Ritz made this intricate sweater, which I love!  I'm sure he used size zero needles.  It's beautiful, yes?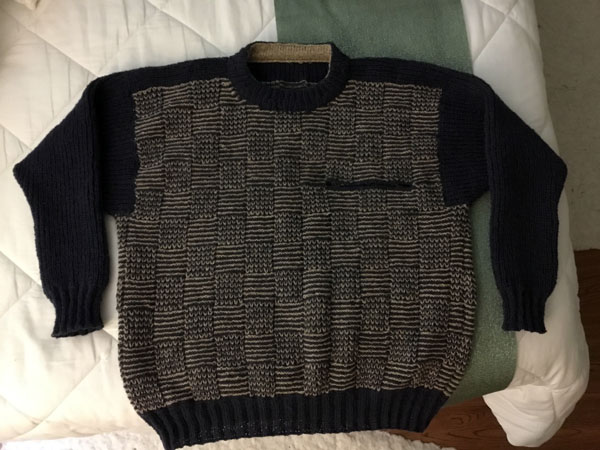 And this is his Yarn Gallery Afghan, pre-blocking and seaming.  I love it in black and white.  He did it so fast and sent me feedback on typos and other errors, which saved my class lots of headaches.  Thanks, David, you are the best!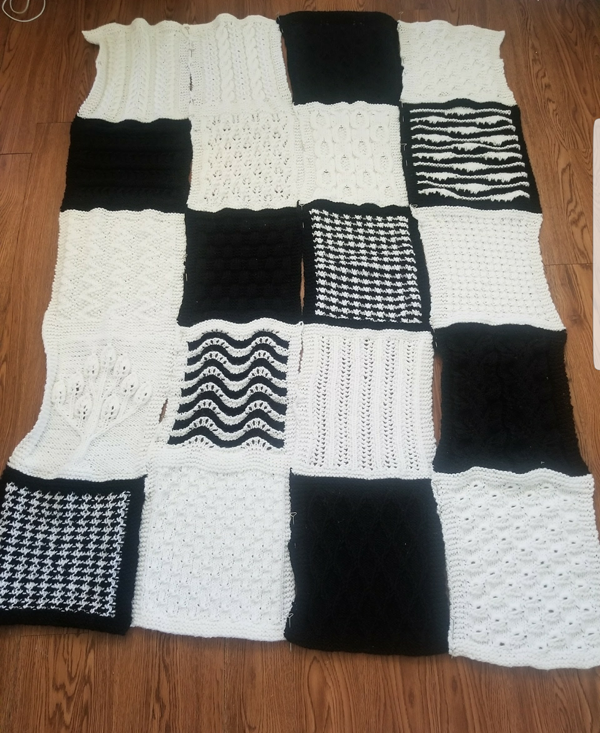 Marianne Summers knit this Hitofude sweater in no time flat, having fallen in love with this pretty color way of Alegria.  I love the colors on her, don't you?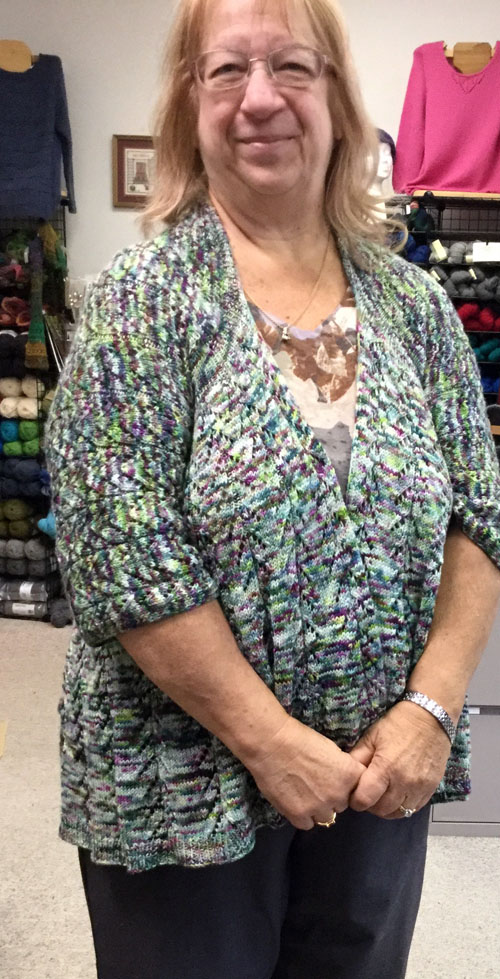 Rochelle Mann made these lovely, warm hats for a charity auction, each taking one ball of Encore Dynamo.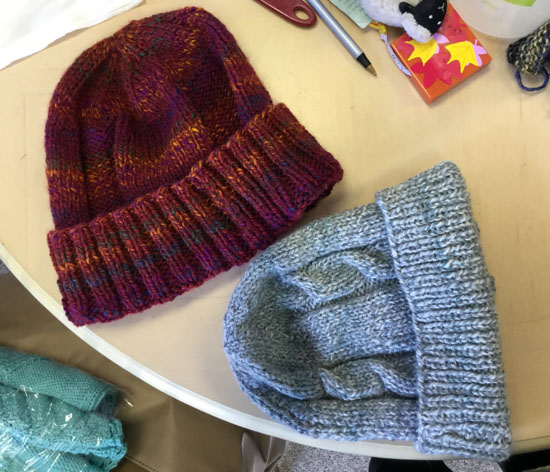 Linda Seifarth has been knitting these fabulous doubled headbands for her grand-daughters (and all their friends, I think!)  So warm and soft in various merino wools.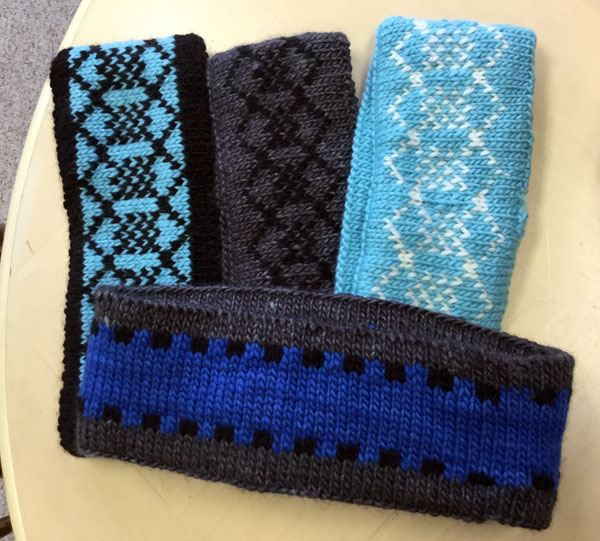 And Sue Marshall made and modeled these Cloud Nine  Slippers, from our class this fall.  They fit her perfectly, and there may be some more on her needles for her gift list.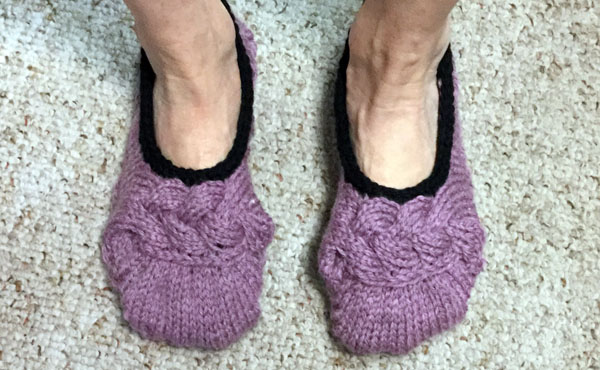 How is your gift list coming??  Mine is slow-going, but the sweater I'm making for my niece is almost done, just the turtleneck to knit, so things will be moving more quickly soon!
---