I was thinking of Steve Martin in "LA Story" when I wrote that title.  He's sitting in his apartment, writing those words backwards on a fogged-up window.  I'm making myself a plain top-down sweater in a neutral color of Encore Tweed and it is seriously boring knitting.  This is the kind of knitting done in the olden days when knitting was basic and necessary, instead of a creative pastime.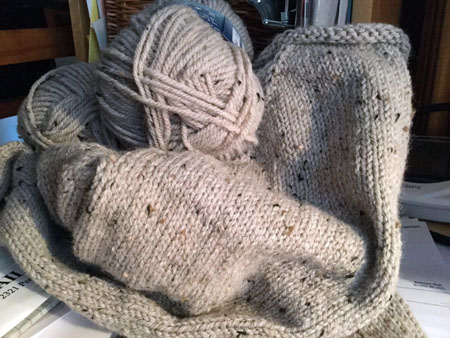 Yuh, you see what I mean. So then, why?  I need a work-horse sweater that is warm-ish, will fit under a jacket when I walk the dogs every morning, and go in the washer and dryer with no fuss.  It can't be too bulky or too long or in any nice natural fiber that takes any amount of special handling. And even though Encore is basic and inexpensive, it's still about 10 times nicer than the cr*p you can find in the stores.  So I'm persevering and it's okay because it will be exactly what I need when it's done.
But let's see some color, because when I'm done with this, I'm going to want something completely yummy to work with!  We received some Victory Sock from The Knitted Wit, just a smattering to see what her dyeing is like.  The base is a sturdy 80/20 wool/nylon blend, so just perfect for socks, and it's grown, spun and dyed in the US, isn't that nice?  It would also make long-wearing mittens or fingerless mitts, a good hat that would hold its shape, and could be combined with many things for shawls and cowls.  I bought very bright colorways: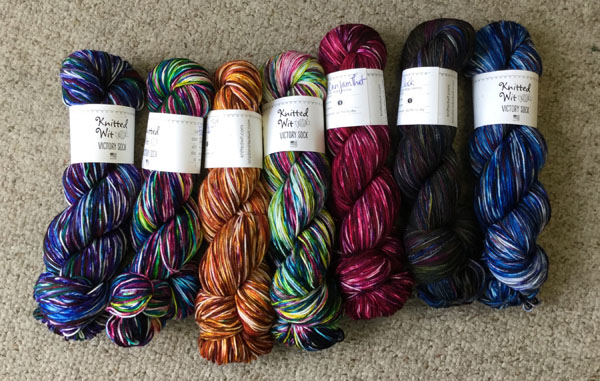 One-skein project ideas:  Close to You, Rose City Rollers, Sunnyside, Sockhead Slouch Hat – all free on Ravelry!  (By the way, it costs $1.50 for us to print these patterns and put them in a plastic sleeve for you if you're not Ravelry-friendly, going up to $2.00 in the new year according to my business manager. So, get Ravelry-friendly already!)
Combining could be a good idea for anything more than a one-skein project.  These combos leapt off the shelves at me: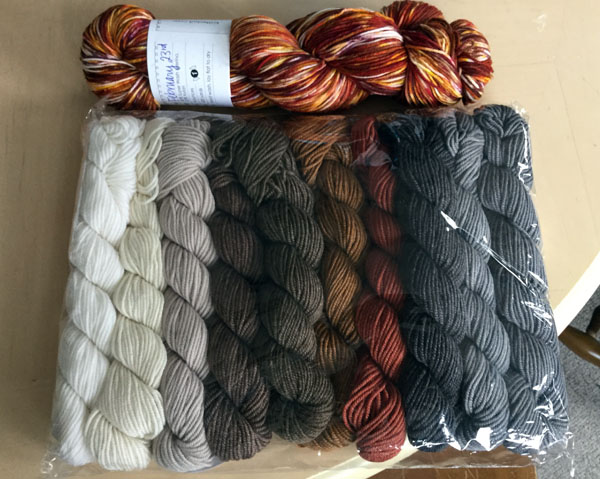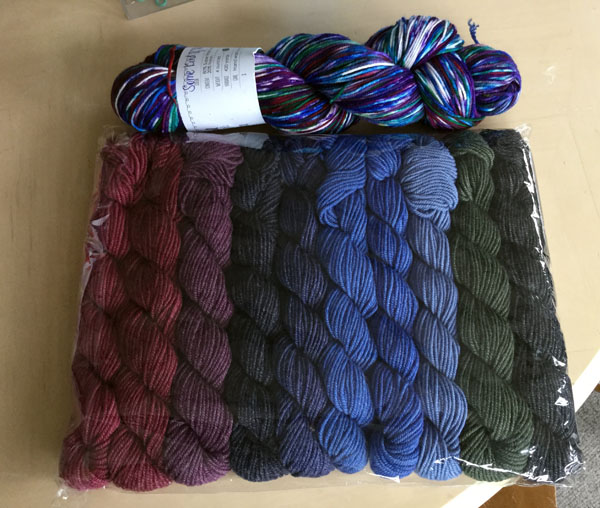 and there are many more, to make Breezy Cabana, Party on My Needles, Klickitat Street Cowl, a fab baby blanket, and many other wonderful things that will be so much fun to make.  I'll just keep thinking of possibilities while I knit away on my boring beige thing.
Look at the sweet fingerless mitts that Deb Cech made out of one ball of Lang Nova: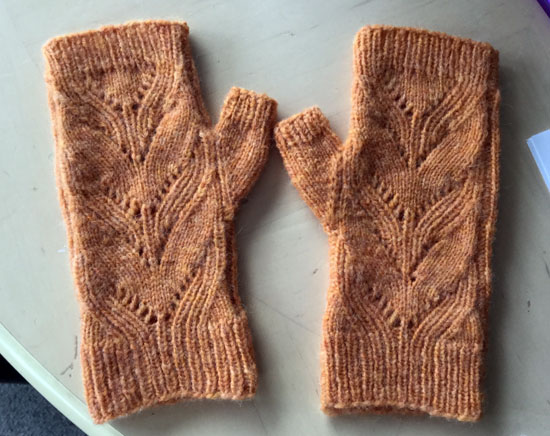 She adapted these from Tin Can Knits' Loch pattern, which includes full mittens and a great hat. Love them, so soft, light, and warm!
We have a lot of great colors in Nova.  I'm determined to have at least a hat and maybe even a sweater this winter!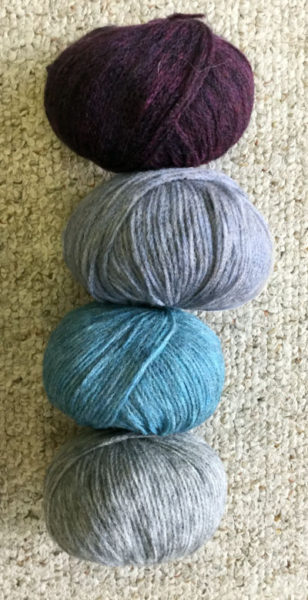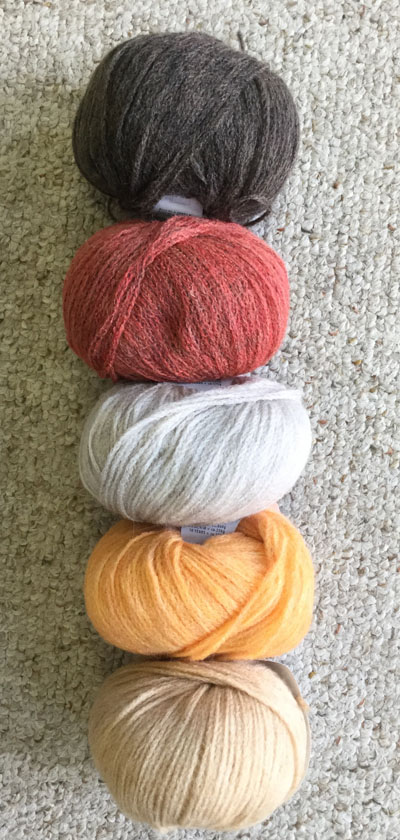 What is this????
This is an Advent calendar from Opal Yarn and I have 2 to raffle off on Small Business Saturday!! (This is the Saturday after Thanksgiving in case you didn't know.)  We're having a little sale, and for every $50 you spend that day, you'll get a ticket to win one of these 24-days-of-surprises treasures!  These sell out so fast that I could only get two, and it was really hard for me to commit both to the raffle because I want one just for me!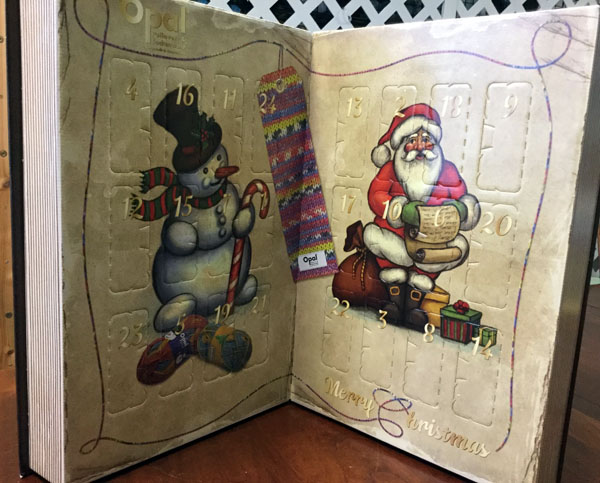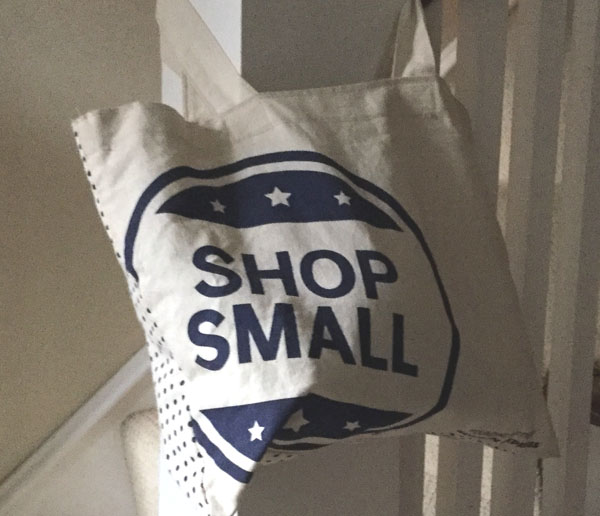 Save the Date:  November 25!!
---