I love it when the time changes in the fall.  Everything falls back into place.  I can wake up to daylight, watch twilight fall in the late afternoon and eat dinner after dark, all of which seem right to my biological clock.  Plus we get that hour back that was plucked from our lives by Daylight Savings Time.  How did you spend yours?
I have promised myself to use that hour cleaning some of the clutter that is beginning to accumulate in piles around me.  There's a pile of catalogs at the front door, a pile of pantry items that all of a sudden seem to have found a home on my kitchen table, and my desk must either be sorted out or burnt to the ground.  (I'm favoring the latter, if I could only find some matches!) Plus errands are piling up – things to be mailed, things to be recycled, things to be hunted and gathered.  None of which I want to do.
I want to knit and that's what I've been doing.  Easy things that take little thought, that can easily be put down when something else comes up, that can be taken with me and worked on without instructions.  I made a simple hat with the fuzzy Andean Mist I showed you last week: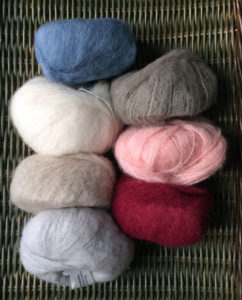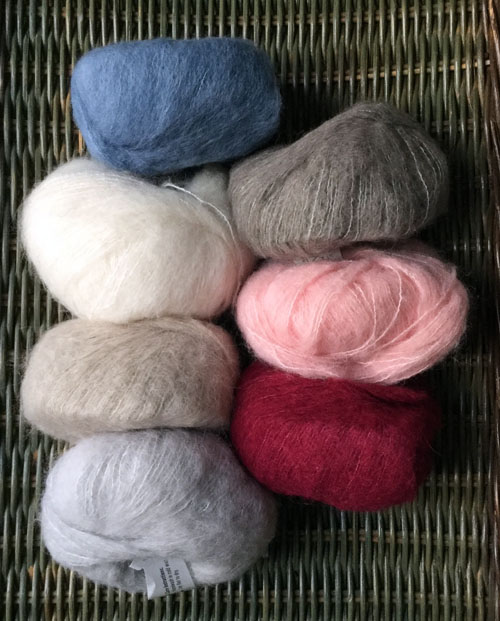 I based it on the Brunswick Beanie, a free Ravelry pattern from Sue Grandfield, but changed to stockinette stitch after about 3″ of k1, p1 ribbing.  It was enough already.  Turned out cute, and you can wear it slouchy or not: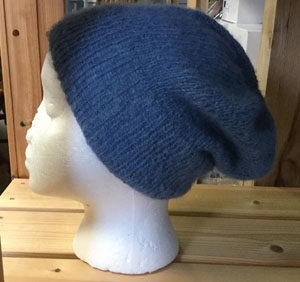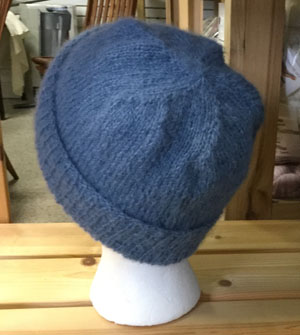 The very soft yarn would also make a great chemo cap.
I made this very pretty scarf from 2 balls of Millefiori from Berroco (these are the new colors this year):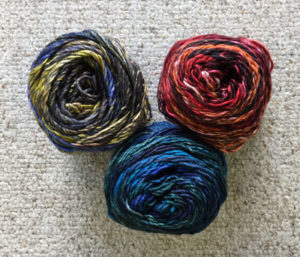 with our free Chevron Scarf pattern.  I love the way it turned out and the pattern is just interesting enough to keep you awake: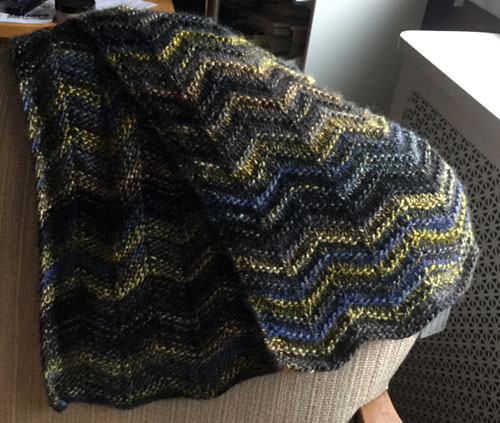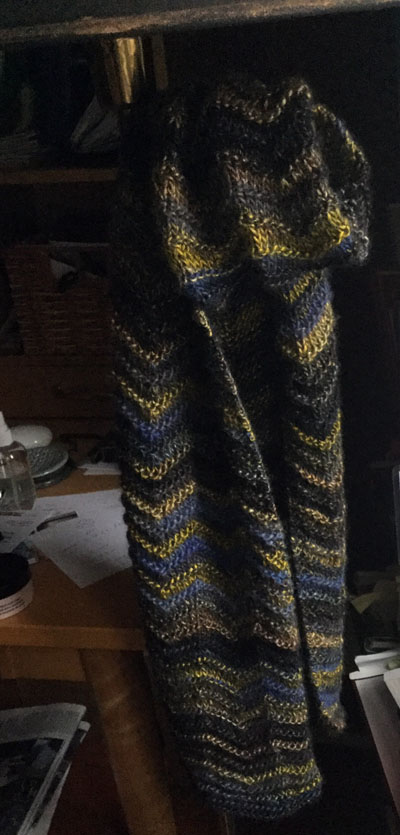 And I have just embarked on a Railroad Rib scarf (also free pattern with purchase) using a strand of plain fingering with a strand of Zauberball (new colors just in:)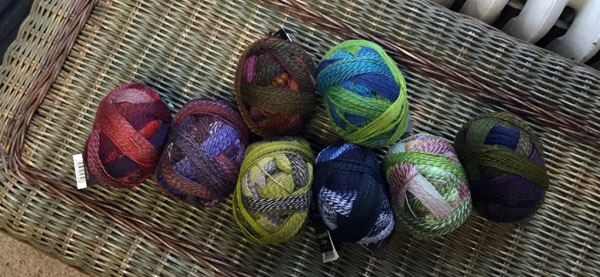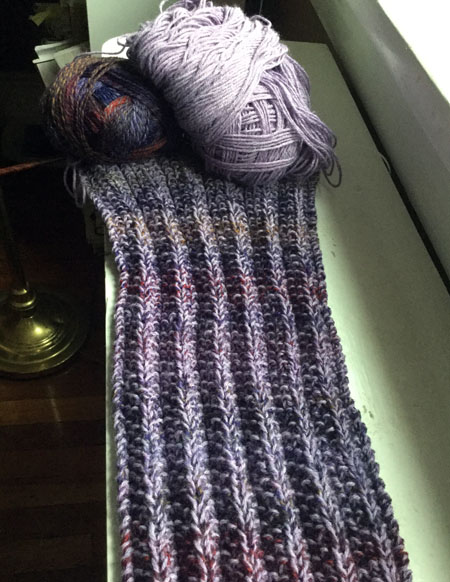 I'm using these two colors: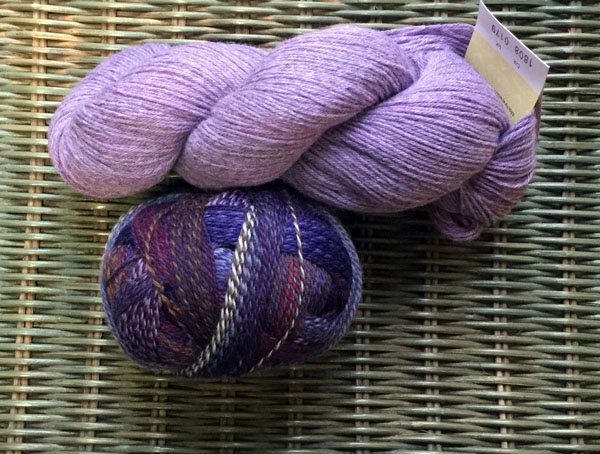 And these are some other ideas: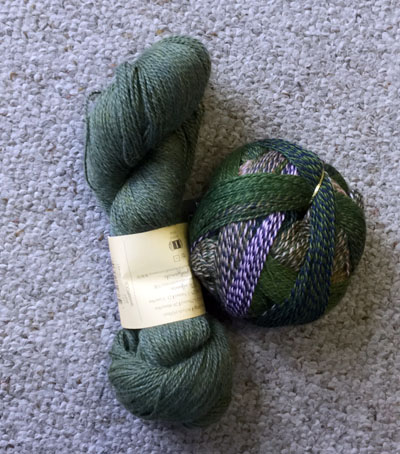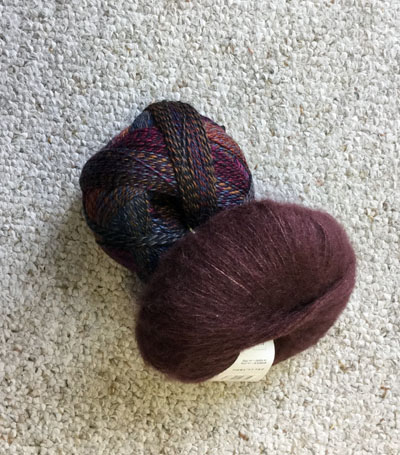 and there are only about 1,000 more!
Come in and choose your combo.  You've got that extra hour to browse and play!
---