For some reason, I seem to be drawn to anything fluffy this year.  Give me a nice basic yarn that I would normally love in a textured stitch and I want to add a bit of mohair or a smooch of alpaca – anything to pump up the "ooooh" factor.  Sometimes I think it's the political turmoil going on in Washington and all over the world that makes me long for the soft, cozy comfort of fuzzy yarns.  Whatever it is, I'm totally indulging that yearning.
I made a couple of quick gifts from free shop patterns that I thought might satisfy my need for soft and cozy:
A new take on our famous (no, not really!) and ever-popular (yes, really!) Button Scarf (download the pattern here), using one skein of Arequipa Fur, a lovely furry blend of baby alpaca and fine merino, plus one great button: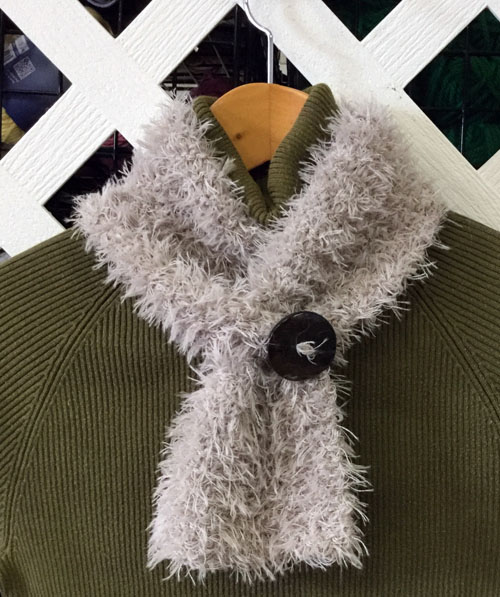 and a rejuvenation of our Seed Stitch Pidge, prompted by a customer's request for the pattern, which I had completely forgotten about, but which turned out to be a perfect use for one ball of Lang Yarns' Cashmere Light, which is back in stock in five lovely basic colors. You just won't believe how light and soft this little neck thingie is – a perfect gift for friends, teachers, bosses, Moms and anyone else whom you would like to make a fuss over:
I made this Leaf Cocoon for my sister's birthday – it's convenient to throw on when you need a little extra warmth around the house or the office.  I scaled down the original version, which was pretty humongous, and warmed it up with a combination of Plymouth's DK Merino Superwash and a lace-weight fuzzy-wuzzy mohair/silk: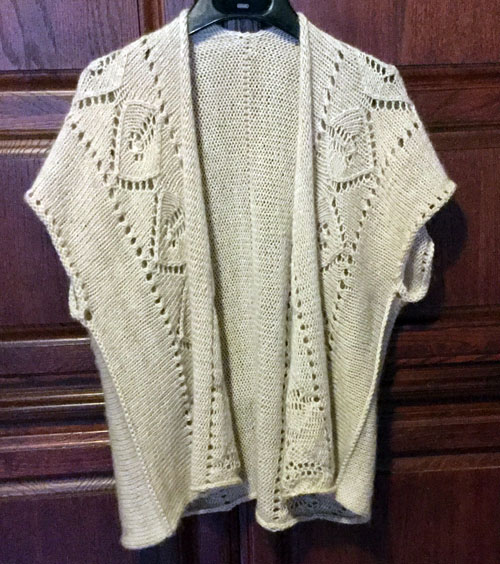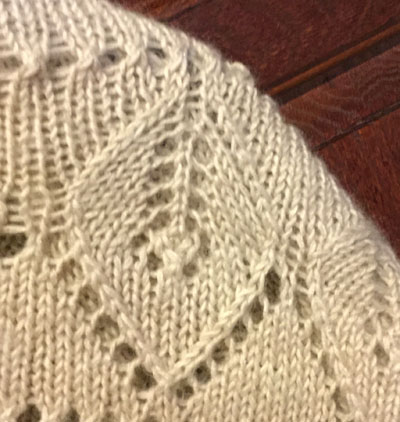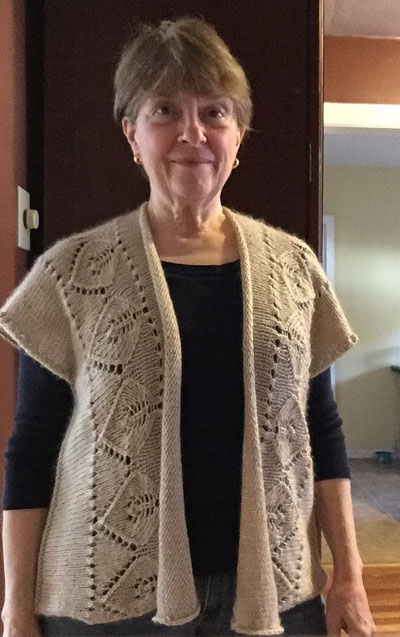 Love the drape and the yummy neutral fabric – I hope she does, too.
I have in my head a shawl with fluffy little ruffles in lace weight mohair picked up at intervals.  I may have to invent it because I haven't seen one like the one in my head.  I ran to the shop to explore the possibilities and here are a few combinations that looked likely: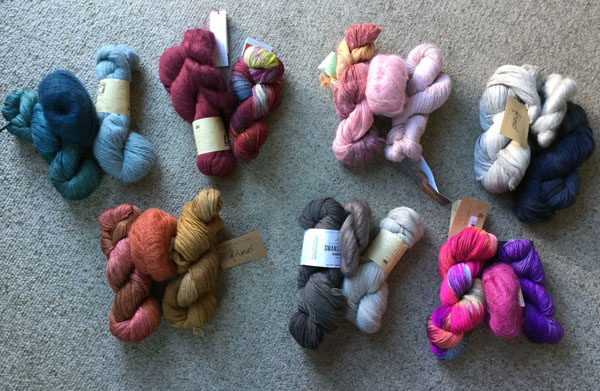 So, so beautiful and any one of them would make me happy.  So while that percolates in the creative sliver of my brain, the much bigger practical part is going to find a great project for this little fuzzbutt of a yarn, Andean Mist – super soft alpaca plus silk: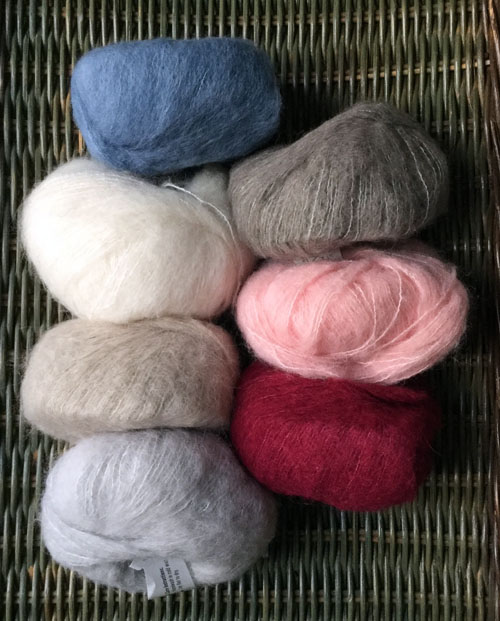 Jack, Purl, and I are all gettin' fuzzy!
---