I have a couple of wonderful accessories to show you today which will ease you and your wardrobe into spring and summer.  (I won't mention the disgusting weather, which has been completely seasonally inappropriate.  Why should we have spring in February and winter in March?  I  need to write an indignant letter to somebody about this…the National Weather Service?  NASA? Anyone have an address for Mother Nature?) (Rant suspended temporarily. It will return when I again try to disperse the ice mound at the end of my driveway later today.)
A few weeks ago I wrote about spring projects and mentioned the Crosshatch Shawl by Benjamin Matthews.  The perfect yarns for this project arrived shortly thereafter, and I made the shawl and just love it.  I made it in a combination of Lang's Fiora and Berroco's Modern Cotton DK: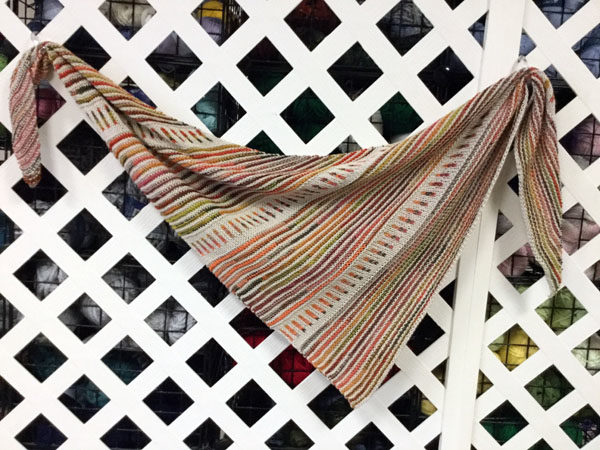 Two-row garter stripes interspersed with short sections of stranded colorwork (very simple) make a striking shawl that drapes smoothly.  The yarns are DK so the knitting goes quickly.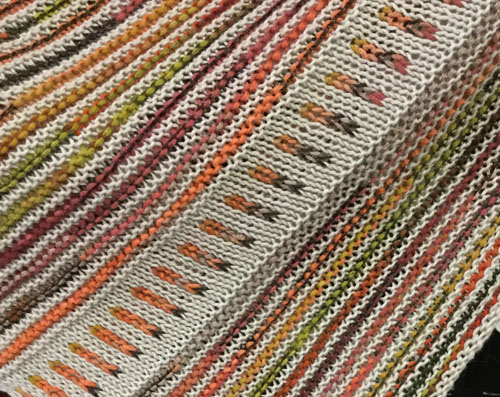 This sunny combination (shown to the right below) suited me very well during the aforementioned weather, but there are other quite wonderful combinations, so I had to play with color a little.  Each multi-colored Fiora below could be combined with either of the solids shown and each would give a very different look.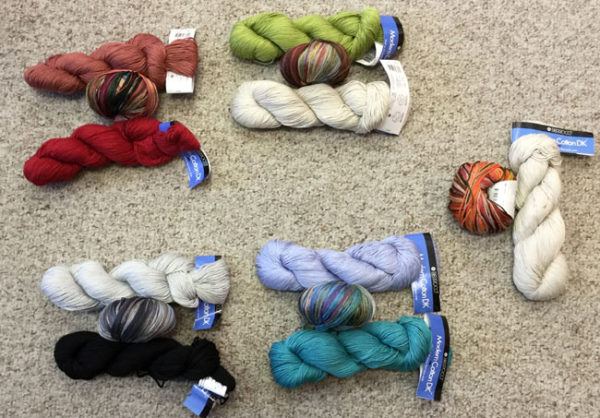 I also finished the Stone Point poncho in Kelbourne Woolen's newest Fibre Company yarn, Luma.  I'm not a big fan of cotton mixed with wool, but this yarn was lovely to knit and the stitch definition is excellent, probably due to the addition of linen and silk.  The lace pattern is fun and interesting and worth the trouble, don't you think? The fabric's hand is soft and smooth and surprisingly light.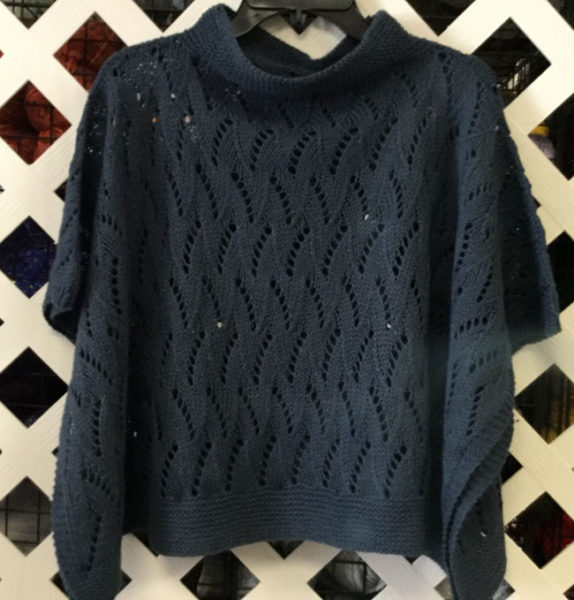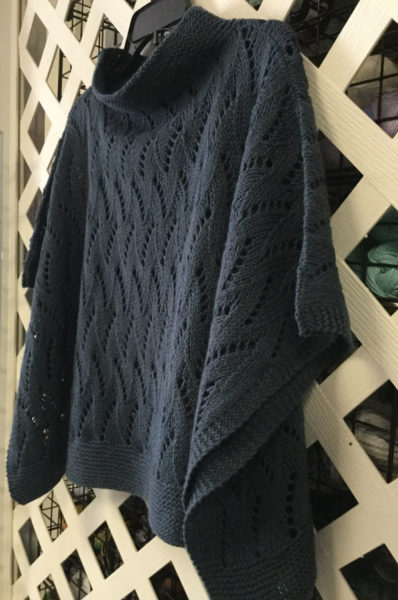 The yarn is due in April and I have this beautiful dark denim and 3 other lovely neutrals coming.  If you want one of their other fabulous colors, there's still time to add to my stock order.  Come in and try it on!
---